Reading Program Research
Quindew's instructional philosophy and methodology is built on explicit, skill-based pedagogies, research on adolescent literacy and 21st century reading instruction, and over 100 years of combined classroom practice. Additionally, our adaptive reading platform leverages cognitive science and gamification best practices.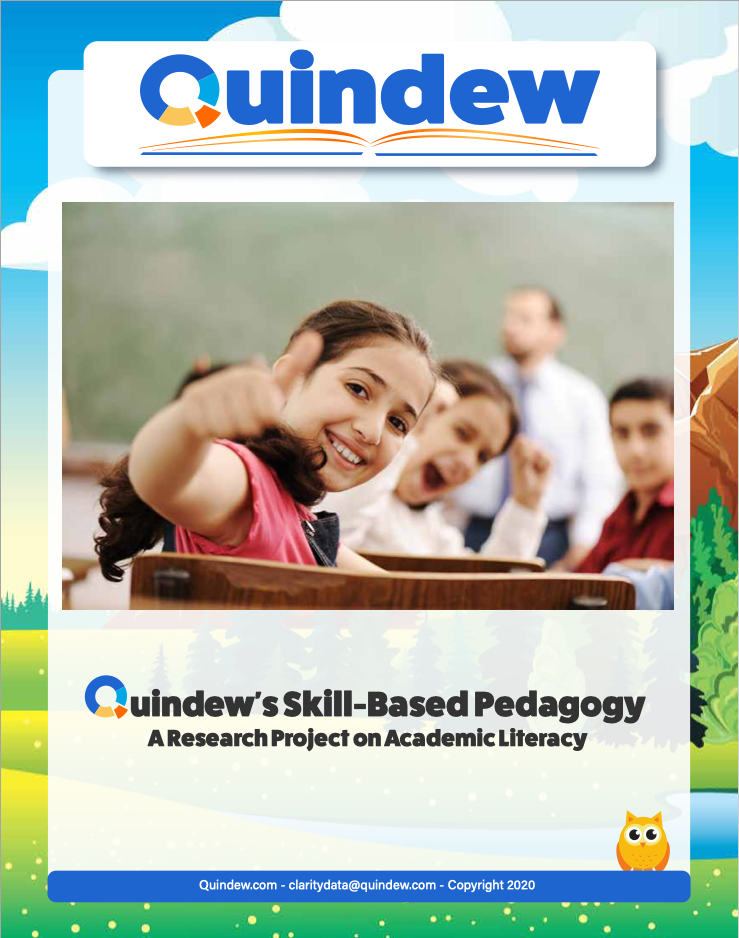 Quindew's Skill-Based Pedagogy
A Research Project on Academic Literacy
The purpose of this document is to identify academic competencies and expectations in order to better understand what secondary teachers can do to help prepare students for post-secondary reading demands. It is also the purpose of this document to investigate what scholars and organizations in the field have said about adolescent literacy and to see what has been done to bridge the gap between what secondary students are learning and what colleges and universities expect them to know and do.
Case Study
Two Incredible Japanese Students Achieve Reading Greatness
Maya and Yuna immigrated from Japan in 2018 and were reading at the 4th grade level, 2+ years behind their peers. After completing 75 Quindew reading lessons over two school years, Maya climbed to an impressive 7.8 reading grade level and Yuna catapulted to 10.8 reading grade level. These are truly extraordinary students with an incredible story to share.